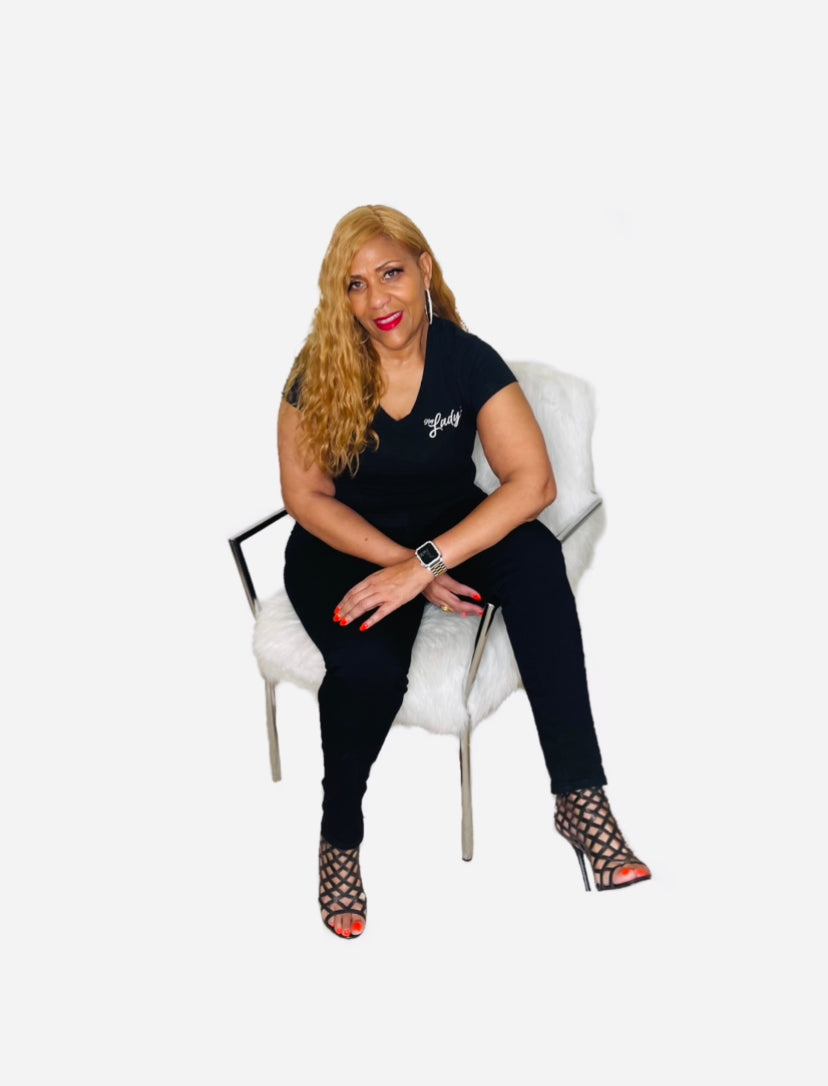 Lady of the Week 💋- Joan Sloan
Joan Sloan knows a thing or two about flexibility and hard work. As a child, she knew she wanted to be an entrepreneur. Her father's work ethic and success—he owned several convenient stores and was the Sheriff of their county—made a great impact in her life.
As an NFL philanthropist, she has supported several organizations. Oprah's Angel Network, the NFL Wives Association, Boys and Girls Club of America, Make a Wish Foundation, Teri Inc., (children with autism), Habitat for Humanity, various shelters for battered women, and other charitable organizations.
She also spearheaded and was the president and co-founder of the John and Joan Jackson Foundation, a nonprofit in Ohio and California, which funded college scholarships and provided laptop computers for youth.
As the former wife of retired NFL player John Jackson, an offensive tackle with the Pittsburgh Steelers, San Diego Chargers, and Cincinnati Bengals, her colorful career path and years of traveling the world afforded her to experience the finer things in life and pursue many dreams.
During her years as an NFL wife, she fulfilled a dream and a passion by opening one of the largest Salon and Day Spas in San Diego, California. Sloan states, "One of my passions is to make women feel beautiful. But this is also my ministry."
Years later, an unexpected life-changing event would change the trajectory of her life. After deep self-reflection, re-locating and re-claiming her name, she re-entered the world as a more confident, focused, and unstoppable woman, radiating power and purpose.
Determined to share her story, she penned "The Playbook of Life" to help women transform their lives. This prompted her to become a certified Life Coach to help women navigate through marriage and relationship coaching.
Eventually, her love of travel and beauty would collide. Years of traveling inspired her to pivot and become a flight attendant for an international airline. Understanding the assignment, J. Sloan was birthed. A beauty line for women over 40 representing the emerging beauty trends and the remarkable people, women, and events she experienced throughout her journey.
"I am very proud to say that I created this makeup line for women over 40. I wanted the colors to be mature but edgy!
J. Sloan also has merchandise with a message. T-shirts, sweatshirts, hoodies and more display a choice of the company name or the word PUSH, which stands for PUSH UP STRATEGICALLY HARD! The message is personal to Sloan. "Pushing hard and being strategic is how I've made it through all these years!"
Over the years, she has become known for her participation in women's seminars, "Create Your Own Action Plan" Vision Boarding workshop, Oprah's Angel Network, NFL Wives Associations, Boys and Girls Club of America, Make a Wish Foundation, Teri Inc. Children with Autism, Habitat for Humanity, shelters for battered women and other charitable organizations.
A consistent keynote speaker and prominent participant at various seminars, led her to know that networking is the key to building relationships for businesses and philanthropy work. She is a member of the International Coaching Federation, Retired Military Officer Association, Prince William Chamber of Commerce and Loudoun County Chamber of Commerce.
She has been featured in magazines, on radio and television, including appearances on the Oprah Winfrey Show, TV One's Roland Martin Show, CBS Washington, DC's WUSA9 Noon Show, FOX San Diego's Morning Show, and NBC San Diego.
In addition, she has excelled as a Life Coach who gets results with dignity, strength, and integrity.
A native of Cincinnati, Ohio, she lived in Southern California for many years; and now lives in Northern Virginia. She is a graduate of the University of Cincinnati and will soon complete a second degree in Family and Human Development at Arizona State University.
A successful entrepreneur and a survivor, Sloan is the epitome of tenacity and strength.
Joan is the perfect addition to the Lady Bugs!
To learn more about Joan Sloan visit her on Instagram at jsloanbeauty or www.joansloan.com
Hey Lady💋™
Recent Post
Custom Menu
Archive
May 2022
April 2022
March 2022
February 2022