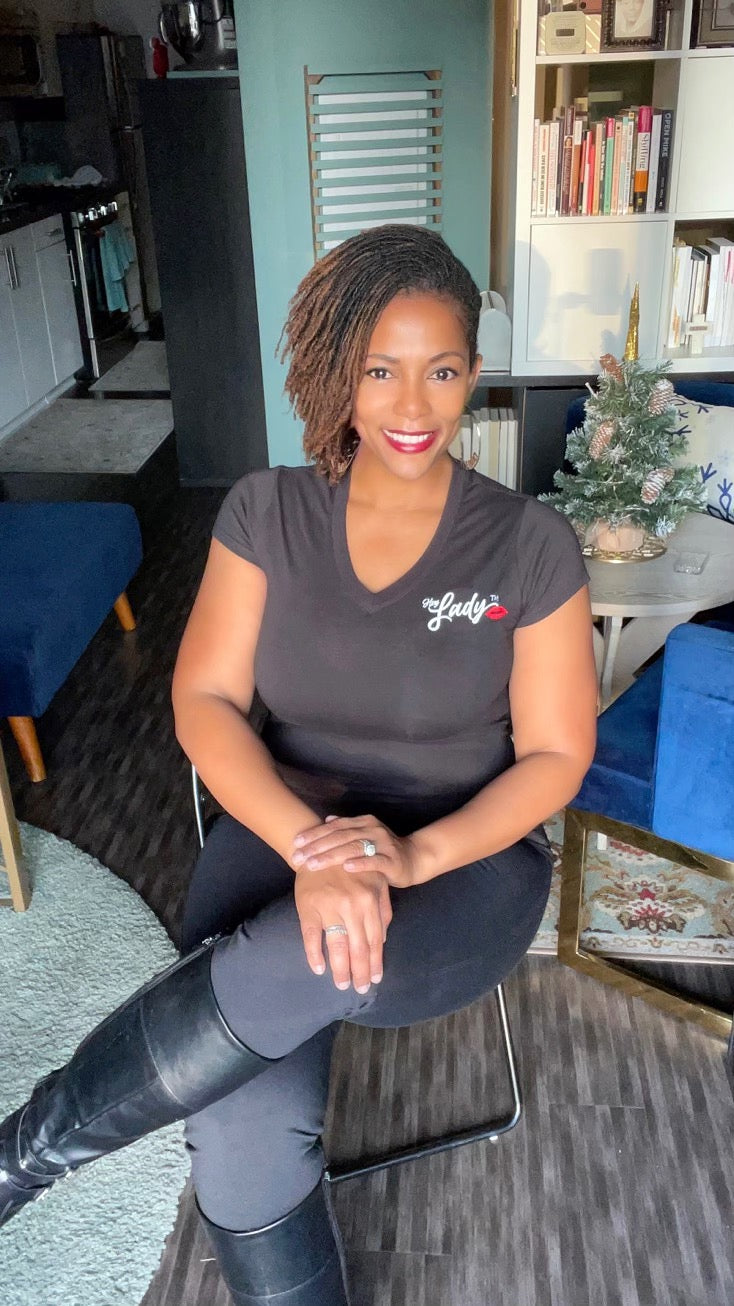 Lady of the Week💋- Dr. Danielle Lawton
Dr. Danielle R. M. Lawton is a native Texan. She was born and raised in the small town of Bay City and has been enjoying the city life of Los Angeles for almost three years now. With almost 20 years of experience, Dr. Lawton is a Licensed Social Worker, Credentialed Educator, and a Veteran who honorably served in the United States Army.   
Dr. Lawton completed a Bachelor of Social Work (BSW) from the University of Mary Hardin-Baylor in Belton, TX. She began her professional school social worker career providing meaningful supportive guidance, interventions, and resources which supplemented educational opportunities and prepared students for academic and social-emotional success.  Subsequently, she enrolled at Our Lady of the Lake University in San Antonio, TX and was awarded a Master of Social Work (MSW) with an emphasis on research. After graduate school, Dr. Lawton embarked upon a successful career in clinical research and program management. 
Always having an affinity for helping students maximize their potential in education. Eventually, Dr. Lawton returned to and has continued a professional career education. Within her tenure in K- 12 education, Dr. Lawton has held the positions of special education administrator, licensed school social worker, and certified general and special education classroom teacher. As a leader in both the social work and education professions, she has presented professional development workshops at state and national level conferences. 
Dr. Lawton recently completed her Doctor of Education (Ed.D.) at Texas A & M University in Commerce, TX. Her research interests are educational equity and the recruitment and retention of minority educators. Dr. Lawton is the CEO and Founder of EDceptional Solutions LLC, an education consulting company which will launch in early 2022. With a focus on cultivating educational wellness, Dr. Lawton will provide expert guidance, professional development, coaching, and keynote speaking that will enhance the climate, morale, and overall productivity of individuals and organizations. 
Dr. Lawton is a wife, mother, and an active member of Alpha Kappa Alpha Sorority, Incorporated. She strongly believes we experience growth and flourish through human connections. Dr. Lawton considers herself a living testimony of strength, resilience, and prides herself in maintaining the audacity to thrive against all odds. 
Dr. Lawton is a perfect addition to the Lady Bugs!
To learn more about Dr. Danielle R.M. Lawton visit her on Instagram at dr.danielle.renee and edceptionalsolutions - or at www.edceptionalsolutions.com (launching in early 2022). 
Hey Lady💋™
Recent Post
Custom Menu
Archive
May 2022
April 2022
March 2022
February 2022