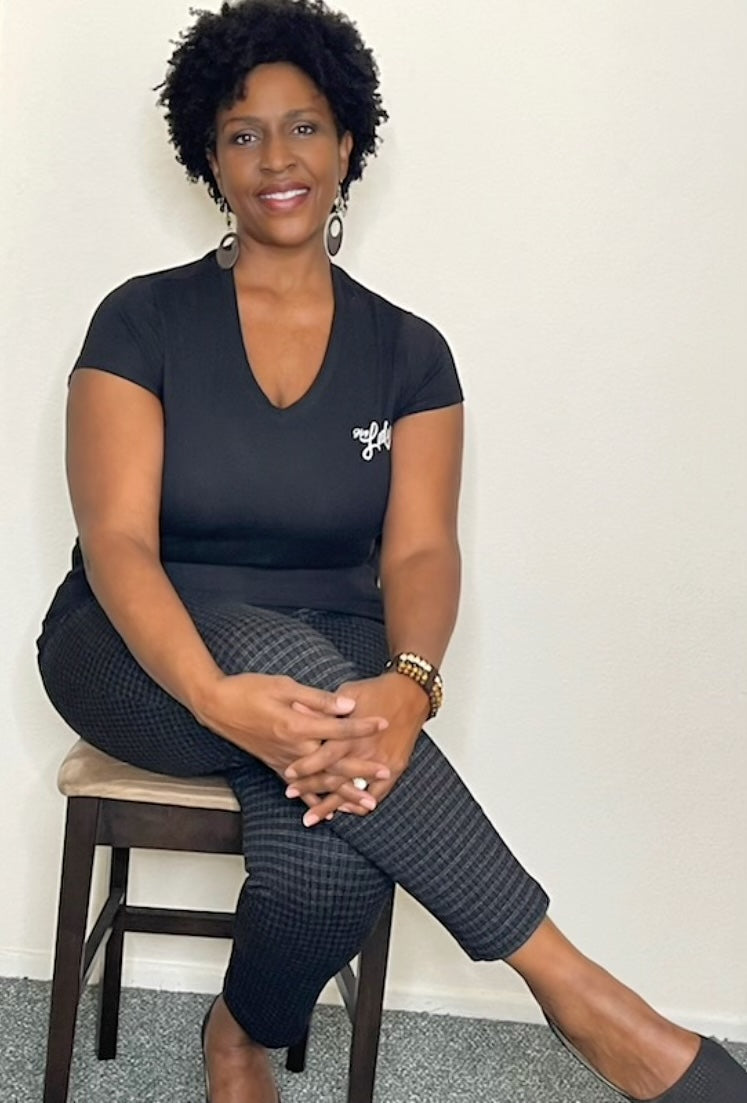 Lady of the Week💋 Latonya Black Gilliard
A North Carolina native, Latonya has performing since the age of 10, when she discovered she had a singing voice good enough for the church choir.  
In 1982, after graduating from high school, she attended Howard University as an Architectural Design major.  She joined a band as lead female vocalist and embarked on an east coast tour.

Latonya also began singing jingles and recording television commercials.  During this time, she also became an original member of the North Carolina Black Repertory Company.  There, she honed her skills performing in many stage dramas and musicals, including lead parts during the National Black Theatre Festival.  
Feeling there was something more to her life, she moved to California, in 2006. She began to utilize and expand her talents and worked with many independent filmmakers as script supervisor, production coordinator and managed her son's acting career.  
With her outgoing personality and addicting southern charm, she attracted friendships that drew on her compassion and wisdom, giving dating advice and counsel.  She became passionate about natural living and healing methods.  Always projecting her authentic self, she is constantly sought out for her advice and support, mostly by women. Her current book, WHAT YOUR MOMMA NEVER KNEW ABOUT MEN; A Guide to Creating Real-ationships, is a clever, common sense guide that helps women master their feminine power.
She is currently singing with the global jazz group, Threestyle, and working on her own music and videos.
Now, being partnered with her husband, Carl Gilliard, she is Vice-President of Gilliard Media Group, and together, they speak about love and healthy relationships, as a couple and with her own events.
 She can be found on their YouTube channels, Twice Married Brother, Conversations with Carl and Latonya, Clubhouse (Purpose Filled Relationships), and also, her Facebook pages, /latonyasings (music), Limitless Life (coaching),and Sistars Workshop Party, an all-female inspirational group, also on Instagram.
LaTonya Black Gilliard is the perfect addition to the Lady Bugs!
To learn more about Latonya visit her on Instagram at  https://www.instagram.com/latonyabgilliard/
Hey Lady💋™
Recent Post
Custom Menu
Archive
May 2022
April 2022
March 2022
February 2022