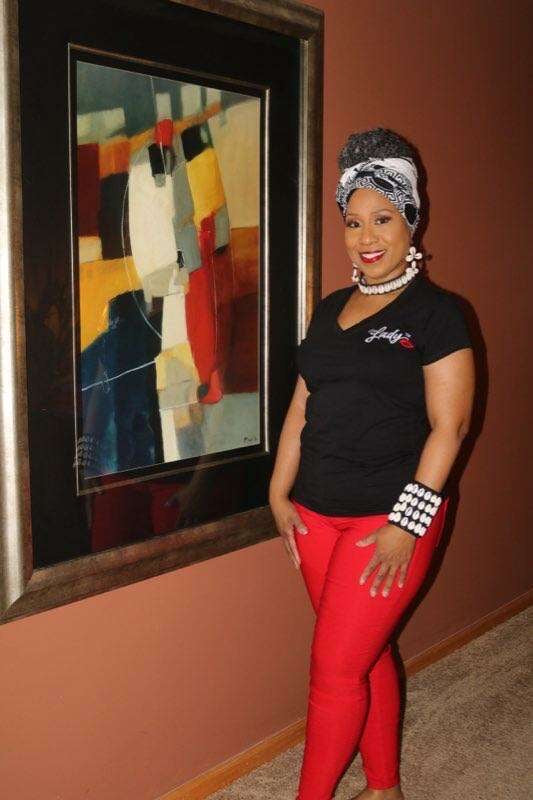 Lady of the Week💋- Camille Garrett
Born and raised on the Southside of Chicago, Camille Elaine Garrett has established herself as a hardworking entrepreneur in the Insurance and Financial Services industry.  This is not surprising because Camille has always welcomed leadership roles.  
During her time at Percy L. Julian High School from 1981 to 1985, she served as the Vice President of her Senior Class, was Editor-in-Chief of the yearbook all while juggling a job at McDonald's and ranking 10th in her graduating class.  
Never afraid to go after her dreams, Camille joined the United States Army in 1985 because she wanted a different college experienced and knew she would lose her academic scholarship if she did.  A graduate of Eastern Illinois University in 1989 with a degree in Speech Communication and Business Administration, Camille continued to prove her desire and ability to lead where she served as Vice President of Delta Sigma Theta Sorority, Inc. and President of the National Pan Hellenic Council.
A life of servitude is what would describe Camille's body of work.  In 2007, she retired from the US Army Reserve after 22 years of service as an Instructor.  She was selected as one of the Chicago Defender Women of Excellence in 2013.  
As the CEO of Camille Garrett Agency, Inc., she has reached high levels of sales and leadership and was even selected to represent the company on a National Commercial that was aired during the Super Bowl. 
In 2016, she was voted Boss of the Year by her colleagues at the 2nd largest gathering of State Farm agents.  A past member of Big Brothers Big Sisters of America, she has also served as the President/Vice President of Education for Toastmasters, Secretary of NHS Neighborhood Housing Services on the Auburn Gresham Board, and Treasurer and Annual Fundraiser Chair for Sisterhood for Life.  
Today Camille works as a Board Member of Junior Achievement South Suburban Cook Area, member of Delta Sigma Theta Sorority, Inc. Joliet South Suburban Chapter, Member At Large for NAACP Chair with Top Ladies of Distinction, Inc. Will County Black Diamond Chapter and she also serves with a wonderful group called Keeping the Homeless Warm. 
2021 will be the official year for the activation of her Not-for-Profit scholarship program entitled, "MLG Scholarship—Mother's Loving Grace" for students that exemplify outstanding levels in service, education, and extracurricular excellence.  This scholarship will honor the memory of her beloved mother Mary L Garrett because her mother believed success was a direct result of determination, knowledge, and multi-talents.  
Mother of a recent college grad daughter, a college student son, and Grandmother to a new grandson, Camille encourages her children to follow their dreams and work honestly and intentionally at each of them.  Her assets include but are not limited to organization, creativity, training, and giving.
"Work hard, play harder with faith in God and the heart of a Servant" summarizes her words to live by.
Camille is the perfect addition to the Lady Bugs💋
To learn more about Camille visit her on Facebook at Camille Garrett
Hey Lady💋™ 
Recent Post
Custom Menu
Archive
May 2022
April 2022
March 2022
February 2022