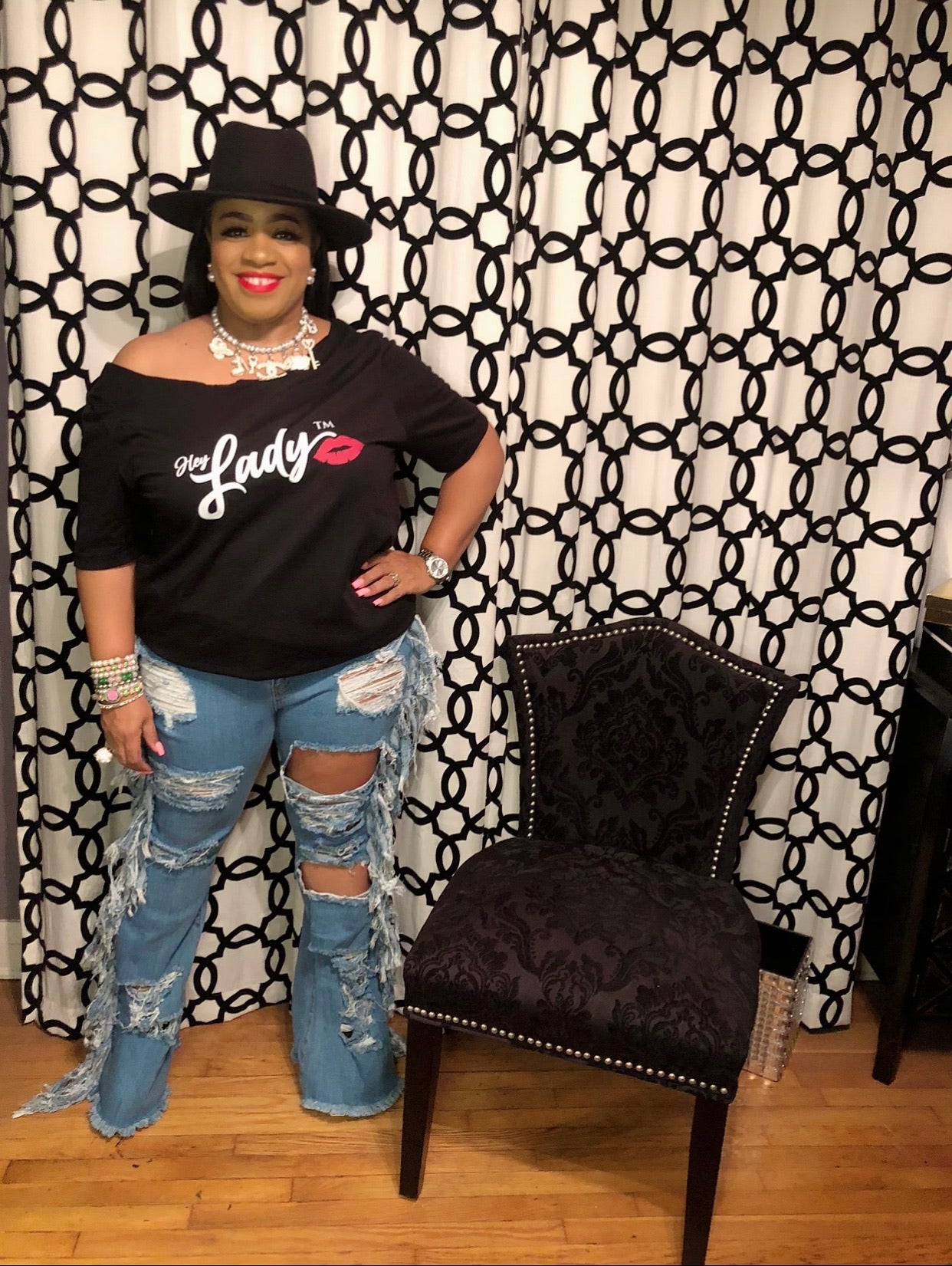 Lady of the Week💋-Stacy Thornton
Hailing from the great state of Texas, this Southern belle, Stacy Thornton has been a resident of Los Angeles for the past 22 years. By profession, she is an educator in the Los Angeles Unified School District. She has worked in the area of Gifted and Talented Education for 15 years. 
Her passion and mission is working with children of the inner city. Her mission statement stems from the fact that teaching is a calling and a gift. It is a clarion call on her life to declare and speak into the lives of young children. Her vision statement is simply that she must speak into her children's lives and tell them who they are before the world gets a chance to try to "define them". 
In the field of education, she has received several awards from the District level. She has completed hours and has been certified in GATE training (Gifted and Talented), Training in English Language Development Proficiency, New Teacher Training, Mentor Advising and completed hours towards her Administrative credential from National University. 
She also has mentored 3rd and 4th grade girls in a nationally  sponsored program called Honey Shine- which her school was only one of two schools in California that participated in this program. The program was founded by Tracy Mourning- wife of NBA player Alonzo Mourning. 
As she furthers her passion in the arts, she has been featured on The Celebration of Gospel, The KeKe Palmer Show, The Real Talk Show and The Preachers Show. She also booked her FIRST national commercial during Super Bowl 50. 
She sang background for numerous gospel artists  and has worked in the studio as a vocalist on two live albums. Stacy is a believer who honors the Lord and lives by one of her favorite scriptures- Jeremiah 29:11-13. 
She holds a Bachelor of Arts degree from Baylor University with a minor in African American Studies. She's a proud member of the Faithful Central Bible Church where Bishop Kenneth C. Ulmer serves as her Pastor/Teacher. She is actively involved in the Music Ministry where she serves as a member of the Praise and Worship team, One Voice Choir and the Faithful Central Mass Choir. 
Furthermore, she works in the community and beyond by being a VERY proud member of Alpha Kappa Alpha Sorority, Inc.- Mu Lambda Omega Chapter ( Culver City, CA.) 
Stacy's life's goal is to impact the lives of children so much so that they will never be defeated by their fears, but they will rise up and become resilient in all they choose to accomplish! NO is simply not an option.....To God Be All the Glory
Stacy is the perfect addition to the Lady Bugs!💋
To learn more about Stacy Thornton visit her on Instagram @missteeloverherkids 
Hey Lady💋™ 
Recent Post
Custom Menu
Archive
May 2022
April 2022
March 2022
February 2022