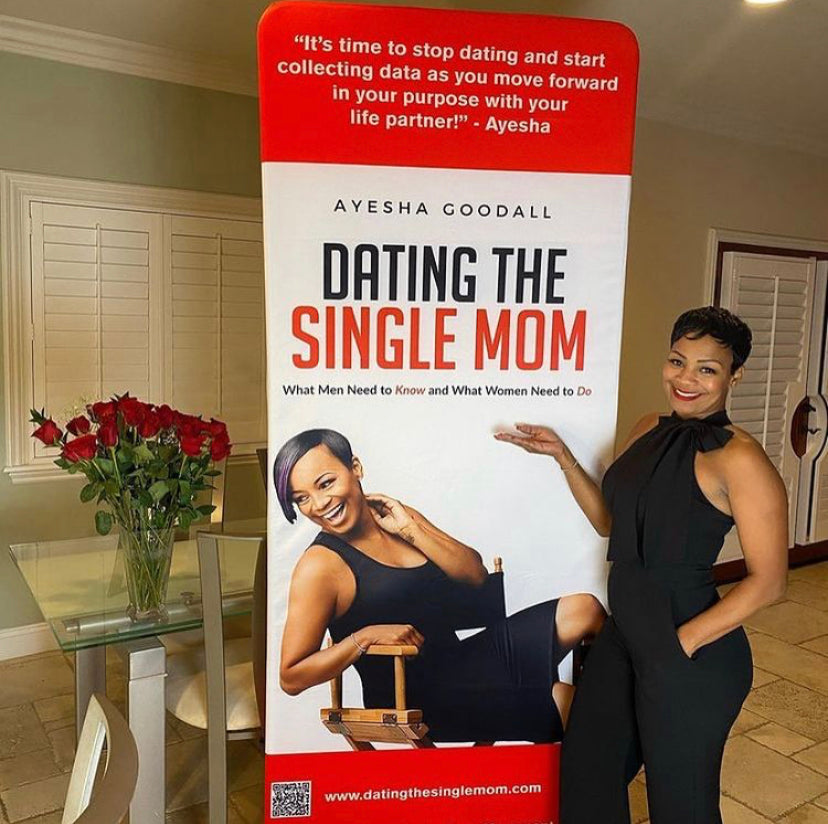 Lady of the Week💋Ayesha Goodall
Ayesha Goodall is an author, speaker, and wellness expert from Los Angeles, California.

Before finding her niche, she worked tirelessly in Corporate Real Estate. However, after fighting with the idea of living to make someone else's dream come true she sought out to create her legacy. By tapping into her creative gifts she found that her natural passion is for people.

With a professional background in Psychology, she embraced her passion to empower others through her signature brand, "ZenFit w/Coach Eesh," which promotes mind & body connectivity to fitness & nutrition.   
         
Her passion to empower led to influencing single mom's--in the workforce and entrepreneurs--to become more confident mentally and physically. Which, in turn, helps them create a sense of balance while managing the many tasks that come with single motherhood.

With this in mind, she set out to author her book "Dating the Single Mom, " an anthology full of life lessons learned by seven fearless single moms and one valiant man empowering single moms to prepare for their purpose partner with helpful tips for men who want to find them!

As a Supermom of three, Ayesha has the pleasure of balancing single motherhood. 

As a philanthropist, she empowers other single moms worldwide to embrace their power and walk in their purpose through her incredible philanthropic foundation, "Repairing Roses."

"EMPOWER. ENLIGHTEN. ELEVATE." is this fearless entrepreneur's mantra as she transforms the minds of her audience.
Ayesha is the perfect addition to the Lady Bugs💋
To learn more about Ayesha R. Goodall visit her on Instagram @ayeshargoodall and Facebook at Ayesha R. Goodall.
Purchase your copy of Ayesha's book at www.datingthesinglemom.com
Hey Lady💋™
Recent Post
Custom Menu
Archive
May 2022
April 2022
March 2022
February 2022