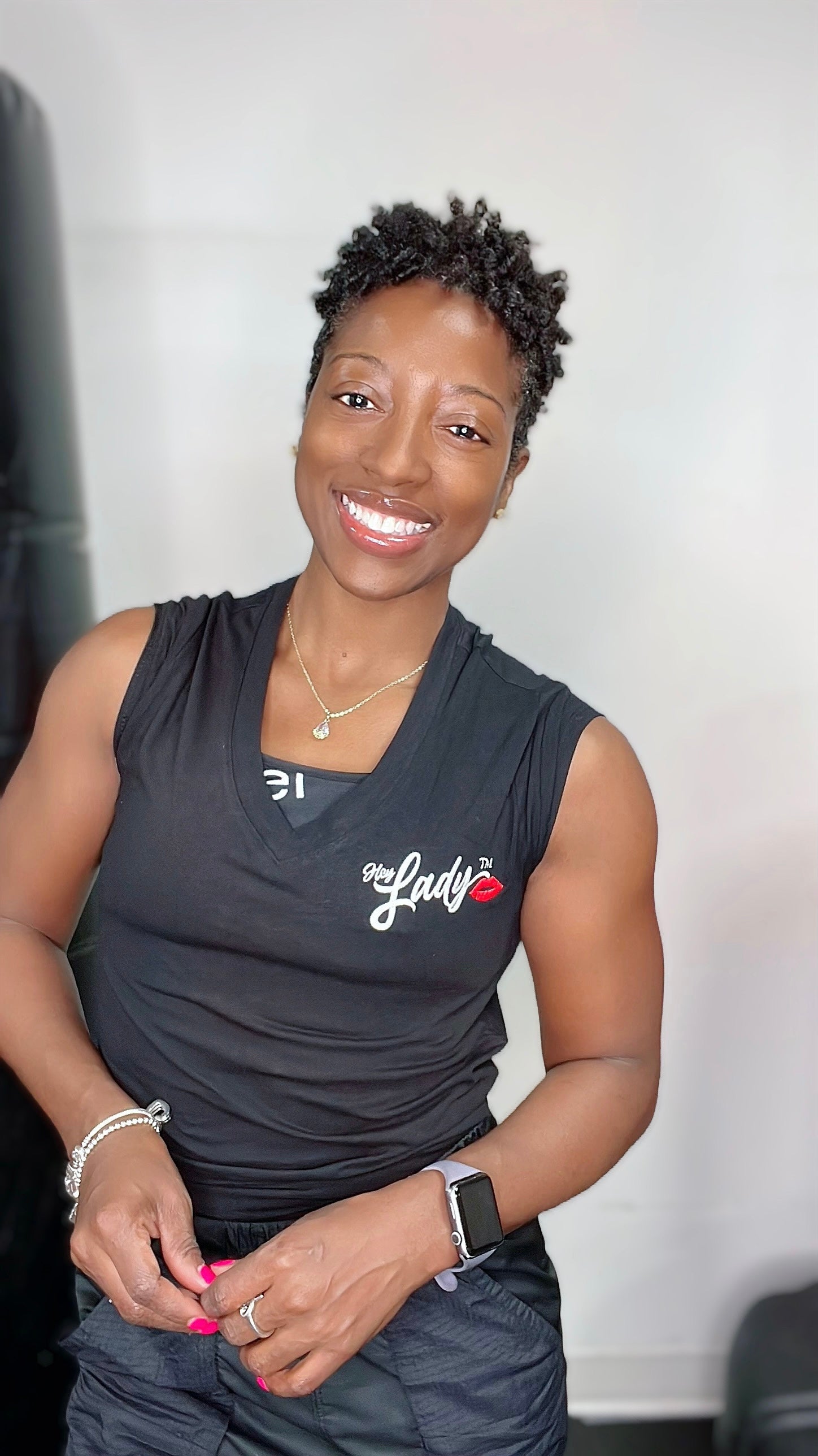 Lady of the Week💋 Shani Harvey
A Philadelphia native, Shani has been in the business of helping women for over the past two decades. Her Career Started at Drexel University, at the Institute for Women's Health and Leadership. She served as Program Coordinator for the community project "Conversations on Women's Health," a grassroots program created to educate women on Health and Wellness in underserved areas of Philadelphia. After that, Shani served as Assistant to the Chief of Liver and Transplant Surgery at Hahnemann University Hospital. One responsibility was speaking with patients about the importance of exercise and good nutrition before and after surgery.
Fast forward to 2012, Shani decided to branch out and form Next Level Personal Training alongside business partner Traci Horne. Together they have created a space where women alone can focus on Health, Wellness, Nutrition, and Sisterhood. Next Level was born out of the idea that women needed their place—where there is no negative energy and no judgment. Over the past ten years, Shani and Traci have created the ultimate fitness experience for women by putting together a staff of committed and caring female trainers who empower women through life-changing fitness classes, nutrition, and lifestyle programs. In 2019 Next Level was acknowledged as one of Philadelphia's Premier Women's Fitness Studios
To date, Shani has continued to immerse herself in learning as much as possible regarding exercise, fitness, and nutrition so that she can continue to guide and help her community to be the best they can be. She is a 3x bodybuilder Competitor and Bodybuilding Coach. Shani is the proud mother of three adult children and is a Delaware Valley Resident.
She holds certifications in the areas of:
●  Nutritionist

●  Master Personal Trainer

●  Cardio Boxing Instructor

●  INSANITY Instructor

●  Bootcamp Specialist

●  Indoor Cycling Instructor
Shani Harvey is the perfect addition to the Lady Bugs!
To learn more about Shani visit her on Instagram at www.instagram.com/next_level_personal_training or www.nlpt4u.com
Hey Lady 💋™
Recent Post
Custom Menu
Archive
May 2022
April 2022
March 2022
February 2022