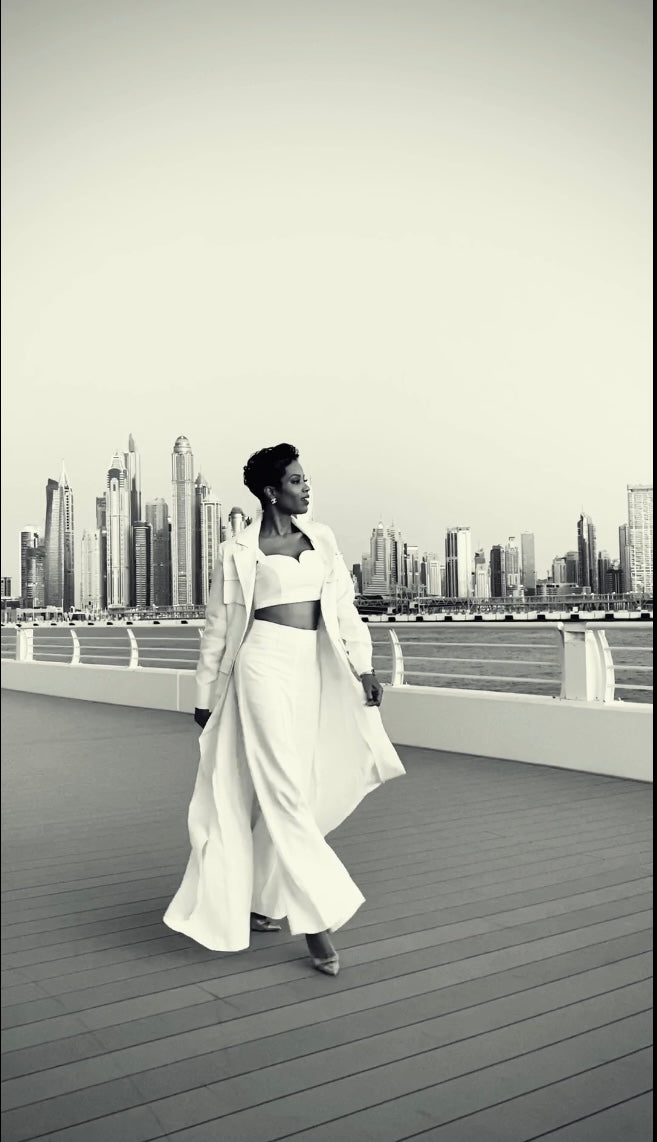 Who says you can't wear white in the Fall and Winter?
If you ask most people why wearing white after Labor Day is considered to be a fashion faux pas, they would have no idea why. I find that people simply follow the rules and don't ask questions. 
This silly rule was started way back in the mid 20th Century when white became the uniform of well-to-do Americans. They would ditch their city wear for clothing more appropriate to wear in warmer climates.  Ultimately it became a symbol of wealth. White linen suits and Panama hats were seen at resorts. It was also a way to distinguish between being a vacationer versus a laborer.
By the 1950s  the rule of wearing white only between Memorial Day and Labor Day became a form of "etiquette!"  From the middle-class to the upper-class people were looking for ways to separate themselves. Those with money could afford to buy leisurely lightweight clothing.
In 1969 Coco Chanel made a point to "stick it to the mean girls!" She insisted on wearing her bright, white outfits year-round. Of course, she has always been a rebel!
Much like Coco Chanel I too believe in wearing my "winter" whites. Perhaps it's the rebel in me?!?
On my latest trip to Dubai, I wore a white three-piece ensemble designed by my stylist Gia Kamau. I didn't think twice about the rule. I did a photoshoot on the Promenade at the Dubai Marina Walk.
The Dubai Marina is an affluent neighborhood known for The Beach at JBR, a leisure complex with alfresco dining and smart cafes. Upscale yachts cruise through the large man-made marina. The Marina is one of the best places to watch the sunset over the Arabian Sea. 
As I've said time-and-time again. If it's clean, wear it. Besides, who wants to look like everyone else. Certainly... not me!
Rules are made to be broken and if it's good enough for Coco Chanel then it's good enough for me!
Remember…
"Being a lady never goes out of style!"
Hey Lady💋™ 
Recent Post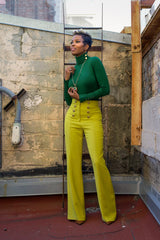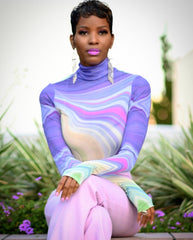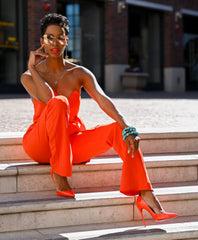 Custom Menu
Archive
November 2021
September 2021
June 2021
April 2021
March 2021
December 2020
November 2020
October 2020
September 2020