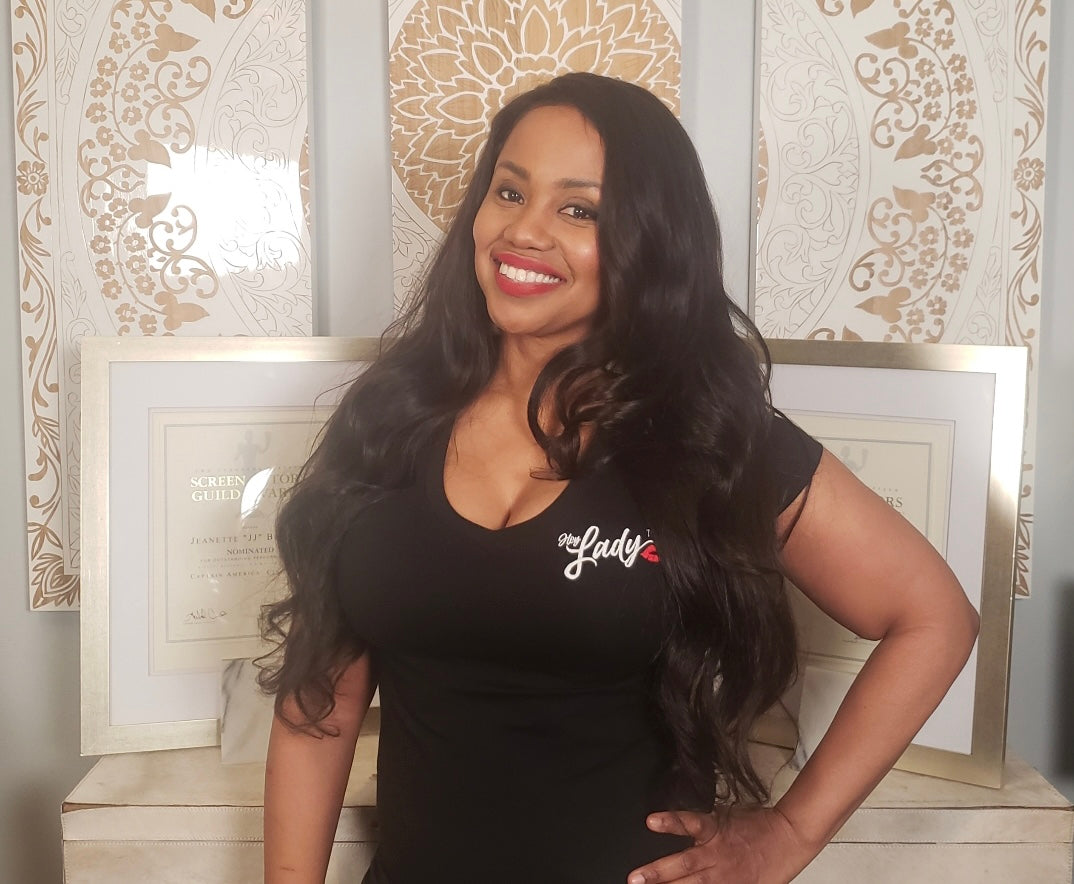 Lady of the Week💋- Jeanette (JJ) Branch
Born and raised in Queens, New York, Jeanette "JJ" Branch grew up with eight brothers and six sisters and comes from a family of professional motorcycle drag racers.
A 15-year stunt woman nominated for two SAG Awards, she's done stunts for Niecy Nash, Angela Bassett, Mindy Kaling, Yvette Nicole Brown, Sharon Leal, and more. Some of her stunt work can be seen in films as Marvel Captain America: Civil War, Ride Along 2, Busted, and Furious 7, the seventh installment in the Fast & Furious franchise.
On the small screen, her stunts were displayed on shows as "Being Mary Jane" and "2 Broke Girls". As an actress, she's appeared in POWER BOOK: 2GHOST opposite Naturi Haughton, CLAWS opposite Niecy Nash, Best of Enemies opposite Taraji P. Henson, Tainted Love opposite Orlando Jones, Caged Animal opposite Vinge Rames, and other notable films.
As a writer, she is currently pitching projects to networks and recently executive produced a boxing film called "LOLA".
Furthermore, she hosts a show called "DA SMOKE" Via Zoom where the audience gives input on all things regarding the male and female perspective.
A woman of many talents, she owned a wardrobe company for three years and has worked as an A.D. (assistant director).
 JJ is the perfect addition to the Lady Bugs!🐞
To learn more about JJ Branch visit her on Instagram @jjbranch.
Hey Lady💋™
Recent Post
Custom Menu
Archive
May 2022
April 2022
March 2022
February 2022